New Delhi The wheel of the round world of people's desire is once again returning to the cycle. The desire for fitness and trying to avoid cars or public transport for every short distance in the circumstances caused by the corona has again led to the tendency of people to cycle. Whether it is from Chandigarh, Rohtak or Panchkula, whether it is from Kanpur, Lucknow or Dehradun, the demand for bicycles seems to be increasing almost everywhere these days.
In some cities, there are also situations that you can buy a scooty, bike or car immediately, but some days of waiting for the bicycle may take place. Maybe you can get your desired cycle after waiting for eight to 10 days. Rajiv Arora, a Lucknow-based bicycle trader, says that the first sale in the city was from 12 to 15 thousand months, which has increased to 25 thousand. There is a special demand for light bicycles with gears. If the demand remains the same, then a waiting period may occur in a few days.
Will have to wait for desired cycle
In Uttarakhand's capital Dehradun, from now on people have to wait for the desired cycle. Gulshan Bhardwaj, a bicycle dealer from Rohtak, Haryana, says that customers of bicycles ranging from six thousand rupees to three and a half lakh rupees are coming to him. Sales have increased four to five times in recent times. Some brands have fifteen days waiting. The situation in Panipat is also not very different. Sellers of the capital Delhi have also spoken of a huge surge in demand for bicycles in recent times. Sellers are now also advocating that some finance companies should pay attention to this. If finance is arranged, the sales can double.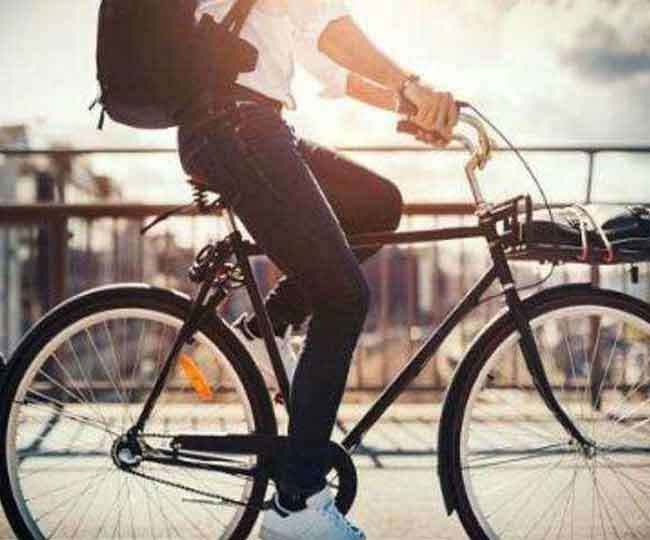 Slow production also increased shortage
RD Sharma, head of the Indian Bicycle Manufacturers Association, says that the demand for bicycles has increased, but the goods are not being produced on time. It is a problem. Hardly 50 percent of the capacity is being produced. Onkar Singh Pahwa, CMD of Avon Cycles Limited, the country's leading bicycle manufacturer, said that millions of workers have migrated from Punjab to their villages due to Corona. Due to this, production is not being done according to the demand.
Black bicycle is in demand
According to SK Rai, Co-Chairman of Hero Cycles Limited, there is no shortage of orders from the retail market. Of the orders that are coming, thirty percent share is of standard black bicycle, while the rest is fancy bicycle orders.