Hyderabad: People here are angry at the fees charged by Hyderabad schools. They say that in the wake of the Kovid-19 epidemic, all the schools here have been closed since March and children are studying through online classes. On Tuesday, parents of all children studying at St Andrews School in Bowenpally, Telangana arrived here and protested. Actually the school fees were sought by the school management which they find unfair.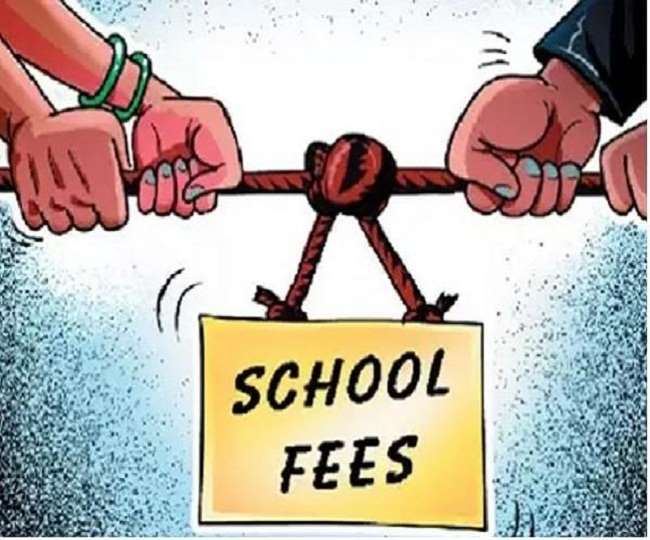 Parents protesting here say that they are opposed to the fees because the children have only done online classes. They say that the school management is making false claims that they are doing so under the orders of the government. Talking to ANI over the phone, the police from Bowenpally said, 'Parents gathered here are demanding reduction in school fees.
It is noteworthy that in view of the online classes of students for this year's academic year 2020, the Telangana government has said to bring a clear policy under which online classes will be arranged for the students of government and private schools here. In this regard, a public interest litigation was filed by Hyderabad School Parents Association regarding starting online classes and school fees.
The petition sought to prohibit the operation of online classes on behalf of private schools and declare them illegal. This was heard by a bench of Chief Justice Raghavendra Singh Chauhan and Justice B Vijayasena Reddy. During its hearing, the bench questioned the government regarding the online education policy. In response, the state government said that it would introduce a policy for this. However, the court also asked the Center and CBSE to present their views on this.