Some states of the country are in bad condition due to floods. On the other hand, people are facing problems due to floods, on the other hand, animals are also falling prey to zoos. Animals are also dying due to water. Floods in UP, Assam, Bihar and Punjab have disrupted life. See in pictures the view of the bad situation due to floods in these states….
On behalf of the Kaziranga National Park in Assam , it was said that over 80 per cent of the park has been submerged in water due to floods. P Sivakumar, Director said, "So far, 66 animals have died and 170 animals have been rescued so far."
Explain that the country is already struggling with the Corona crisis. At this time, the floods in Assam have added to the woes of the state. Floods have taken a severe form due to the incessant rains in Assam.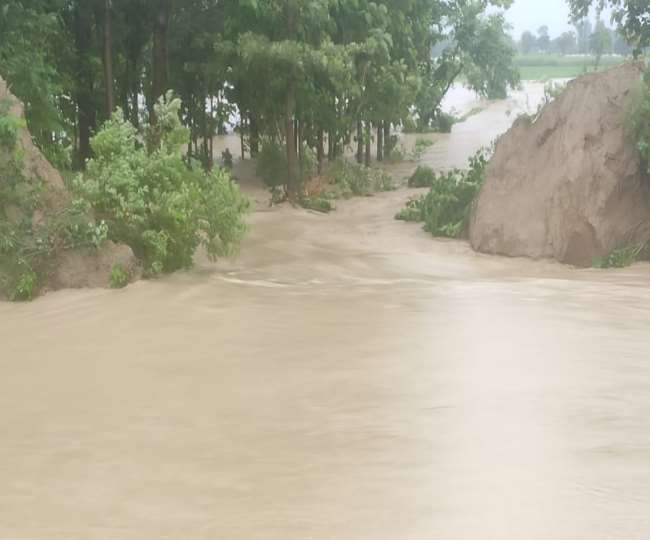 Assam: The villages of Mohna Ghat area of ​​Dibrugarh have been flooded after incessant rains caused the water level of Brahmaputra river to rise and ring dam to break.
The two major rivers of Uttar Pradesh 's Gorakhpur, Rapti and Rohin, are flowing above the danger mark at this time. Due to this, the risk of flooding in Gorakhpur has deepened.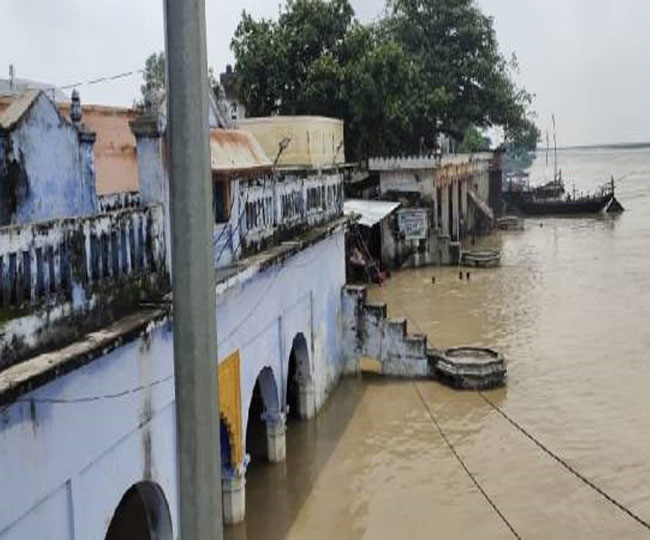 Gorra is also flowing above the red mark along the Saryu river in Deoria district of Uttar Pradesh. Due to which, the risk of flooding in Barhaj and Rudrapur tehsil area has started increasing. Due to the continuous rise in the water level of the rivers, the people of the coastal villages have lost sleep.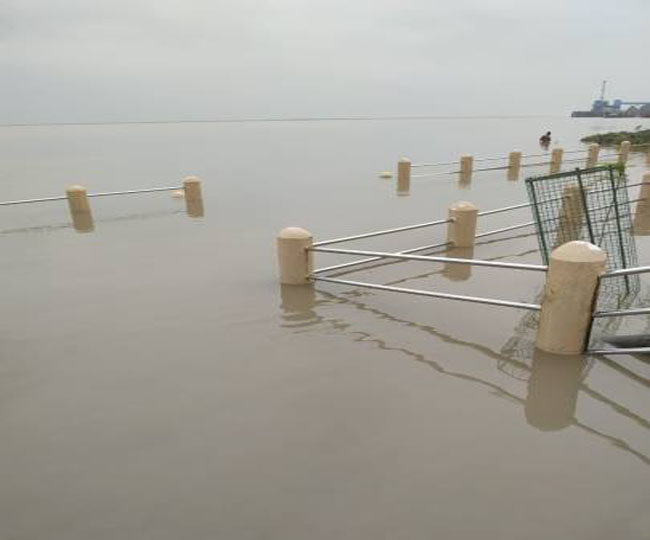 Flood threat has started looming in the Sahibganj district of Jharkhand . The Ganges river is flowing just 92 cm below the danger mark.
The water level of the rivers of North Bihar continues to rise. Due to continuous rains in the catchment areas of rivers, the risk of flooding in Bihar is increasing. If the nine rivers are above the danger mark, water is also rising in the Ganges.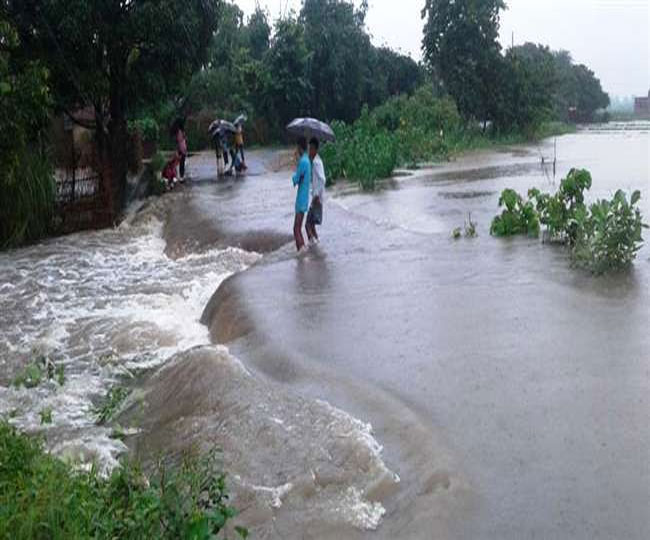 In Ghaghra Siwan, another tributary of the Ganges, it remains just 19 cm above. The Ganges water is slowly rising. However, it is flowing below the danger mark in all places.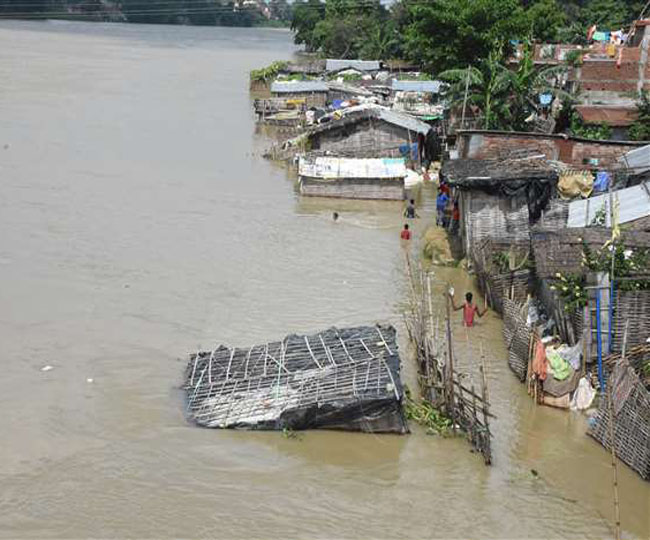 Rising flood levels in Muzaffarpur continue to increase flood risk in many areas. Serious problem of food and toilet in front of victims.