Amritsar / Chandigarh / Tarn Taran, JNN. 13 more people died on Saturday after drinking poisonous liquor in Tarn Taran and Amritsar in Punjab. Earlier, 49 people died on Thursday and Friday. In this way, the death toll due to illegal drinking in three districts of Punjab has increased to 62. On Saturday, a drunk man died in Mucchal village of Amritsar, 12 people died in Tarn Taran. This incident has stirred the state. So far 42 people have died in Tarn Taran district, 12 in Amritsar district and eight in Batala in Gurdaspur district.
So far 42 have been defeated in Tarn Taran, 12 in Amritsar and eight in Batala.
In Tarn Taran, 12 people died in the district on Saturday due to illegal drinking. The bodies of the slain have been kept in the post mortem house. After this, the family started an uproar. Family members allege that candy is arranged for keeping three dead bodies in the post mortem house. Due to excess dead bodies, they were kept on the ground and were demanded from the relatives of the dead bodies.
When the post-mortem did not start till two o'clock on Saturday afternoon, the families surrounded the police station in-charge Amritpal Singh and made a ruckus. DSP Sucha Singh reached Ball on the spot and told the family to pacify that post-mortem of the dead bodies will be started after the paperwork.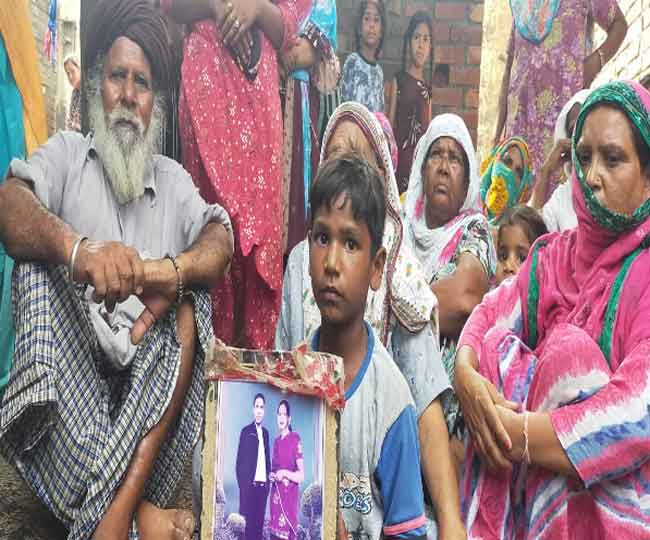 Meanwhile, there was a wave of mourning as the number of dead increased in the villages Bhullar, Sangha, Bachade, Kang, Muradpura. DC Kulwant Singh Dhuri said that all the doctors posted in the civil hospital for post mortem of the dead bodies have been called for post mortem.
42 people died on Friday
In Punjab, the death of these deaths has been heated amid the political tussle over the sale of illicit liquor during the lockdown. Let us tell you that on Friday, 42 people died due to drinking poisonous country liquor in three border districts Tarn Taran, Amritsar and Gurdaspur. Tarn Taran had the highest number of deaths at 30, eight at Batala (Gurdaspur) and four at Amritsar.
Seven people died in Amritsar on Thursday. On Saturday, 13 more people died. In this way, 62 people have died in 10 villages and two urban areas in two days. The condition of many people is still critical. Most of the people who die are laborers. The number of dead can increase. Although the government has so far confirmed 38 deaths.
The liquor that killed people in Tarn Taran was prepared in Pandori Gola, a village in Khadur Sahib. It was sold illegally to other villages. The village is infamous for smuggling illegal liquor. At the same time, Chief Minister Captain Amarinder Singh on Friday submitted a judicial inquiry into the incident to Divisional Commissioner of Jalandhar, Raj Kamal Chaudhary, and sought a report in three weeks. The Joint Excise and Taxation Commissioner and Superintendent of Police of the respective districts will also be involved in this investigation. Apart from this, SIT has also been formed in Batala and Amritsar. A total of eight people have been arrested so far.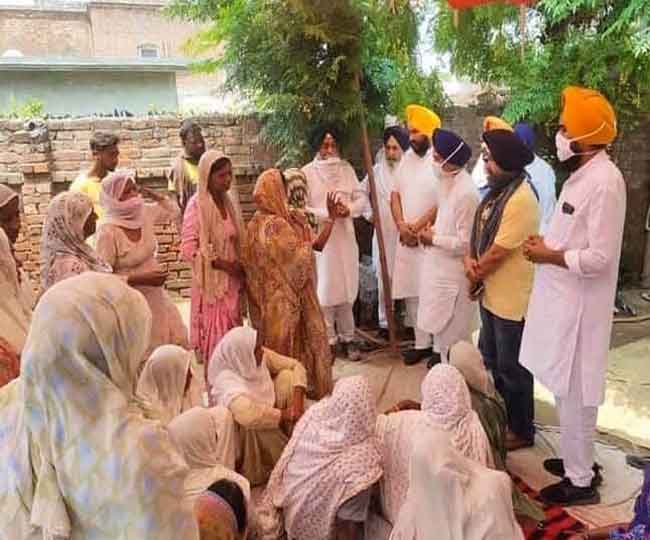 Vikram Singh, the suspended SHO (station in-charge) of Tarsika police station in Amritsar, was detained on Friday. He is accused of not taking action despite the complaint. At the same time, Balwinder Kaur, a liquor seller of village Muchhal, was arrested and a case was registered against her under sections 304 (culpable homicide) and Excise Act. Five people were also detained in Pandori Gola village, Tarn Taran. These include two smugglers Amarjeet Singh and Baljeet Singh. The accused have admitted that they used to consume alcohol, dhatura and urea in large quantities to prepare alcohol.
The liquor smuggling wires in Batala are connected to the village Haruwal. Police have taken custody of a woman and her two sons from Elephant Gate area by registering papers against unknown people. The woman said that a person doing vegetable work in their locality sells illegal liquor.
Significantly, this belt is notorious for illegal country liquor. There have been many cases of illegal liquor found in Chappad (small pond) here. Tarn Taran Deputy Commissioner Kulwant Singh Dhuri said, "We are investigating where and where the supply of liquor has taken place.
The 30 people who died in Tarn Taran are from Naurangabad, Mallamohari, Kakka Kandiyala, Bhullar, Bachade, Alavalpur, Jawanda, Kalla and Pandori Gola. These include the father-son of the village Mallamohari. The dead included elderly people ranging in age from 22 years to 60 years. At the same time, there have been deaths due to poisonous liquor at Muchhal village in Amritsar and Elephant Gate and Kapuri Gate in Batala.
The relatives of more people who died in Tarn Taran cremated the bodies without informing the police. Four families have also cremated the bodies in Batala. The condition of two patients in Batala and Amritsar is bad. Investigations have been started in the civil hospital Tarn Taran and Guru Nanak Dev Super Specialty Hospital in the possession of the bodies of eight people who died during treatment. A few days ago, three people died in Rataul village of Tarn Taran in the district, while a villager lost both his eyesight.
These five questions arose
– How was the supply of liquor in 10 villages and two urban areas simultaneously?
– Where is alcohol used in alcohol supplied?
– Three days ago three people died in Tarn Taran. Why did the police not act sternly after this incident?
– In this belt many times, illegal liquor consignments have been caught from Chappad (small pond) in the past, but why the construction was not banned?
– Illegal kilns are operating in villages. Why did the police not take action on them?